Sunpentown SU-4010 Humidifier Review
It is not easy sleeping when you suffer from the drying effects of air conditioners or heaters, mostly so if you have a congested nose. Battle these out by using a humidifiers. This device can prevent you from having dry lips, throat, or skin. With this, you can sleep and breathe easier. Now, that is something for a good night sleep.
One humidifier that you can get is the Sunpentown SU-4010. It features all the key qualities that you need in a humidifier and some more for added comfort and convenience. So if you are living in areas with extreme weathers, then Sunpentown SU-4010 Dual Mist Humidifier is worth checking out.
Features Of Sunpentown SU-4010 Dual Mist Humidifier
Compared to common humidifiers, Sunpentown SU-4010 has an ultrasonic dual mist dispersing cold and warm steam. This innovative feature proves to be very practical, especially for those people who experience cold and warm weathers all year round as they can truly rely on this humidifier for the ever changing weather.
This humidifier also gives you the total freedom to where you want the mist to go as it is equipped with a 360 degree adjustable split nozzle. Added to that, it can cover wider area of up to 500 feet making it very useful even in larger rooms.
To ensure that it only gives off clean mist, Sunpentown SU-4010 has an ION exchange filter that keeps the device clean and smell-free, even after using it for months.
In addition, the design for this humidifier is obviously very well thought out. It is small and compact, which makes it very easy to place in your house. You can put it right in your room without taking so much space. It is also very easy to install and use.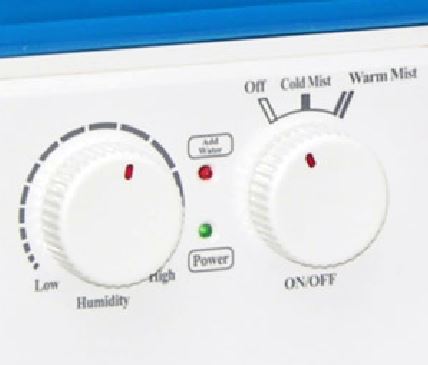 Inclusions Of Sunpentown SU-4010 Dual Mist Humidifier
Upon purchasing the Sunpentown SU-4010, you will also get a 5-8/9 power cord, overheat protection, carrying handle, and a cleaning brush.
How Did Sunpentown SU-4010 Dual Mist Humidifier Fare In Customer Reviews?
Users are very satisfied with Sunpentown SU-4010. They liked how it can fit small spaces, where other humidifiers would not fit otherwise. They also liked its sleek design and how easy it is on the eyes. Many also marked how the device is very silent and does not give any annoying sounds, which makes it a perfect companion in the bedroom. They also noted that the ION exchange filter really works as even after long time of use, they have not smelled anything musty from the device. However, though not a deal breaker, some people thought that refilling it from the bottom is a little inconvenient.
All in all, this humidifier is very well received and recommended.
Related Articles